Chris's Home Page


Hi! I live just north of Green Bay, Wisconsin, and I work in Green Bay as an industrial electrician at a major paper mill. My hobbies include: golfing, fishing, the Packers, fantasy football, collecting Kenner Starting Lineups® and other collectibles, and playing with the computer. I also enjoy chatting on irc, and you can find me on DALnet in rooms #slu or #startinglineup. My nickname is PackrzFan. Mail to me can be sent to chrism1@netnet.net.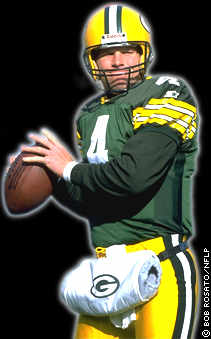 1995 and 1996 MVP
Football News

The Fantasy League Report

ESPN's NFL News

USA Today -- NFL's Latest News

NFL.com Front Page

Fox Sports Cyber Scoreboard

Welcome to Sportsline USA


The Official Site of the Green Bay Packers

Green Bay Packer Hall of Fame

Packer Plus Online

America's Pack Fan Club

Join Brett Favre's Fan Club!
Basketball

NBA.com front page
Ray Allen
Michael Jordan

Benny's Michael Jordan Page

Michael Jordan's Restaurant®

KM's Michael Jordan & Chicago Bulls Homepage
Milwaukee Bucks

The official site of the Milwaukee Bucks

Want to talk Bucks? Try news:alt.sports.basketball.nba.mil-bucks


Kenner Starting Lineups®

Gordon's Starting Lineup Stop


The Starting Lineup Kenner Collectables Site

Subscribe to the new Starting Lineup E-Mail List, over 100 members strong!


Looking for a newsgroup where SLU's are traded? Try rec.toys.action-figures.


Join the official Starting Lineup® Club


The Official SLU MegaLinks Page


Place an ad in the Guestbook
View the Guestbook

Check out my list of SLU's for trading!
Here are the SLU's I'm looking for!
Hot Wheels® and other Diecast Cars

Hot Wheels Official Site

JB's Diecast Page

The Motor City Hot Wheels Collector Page

Hot Wheels® collecting tips can be found at news:rec.toys.cars


Family Pages

Shellie's Home Page

Shellie's Recipes (Mmmm)

Virtual Email Stuff, made by Shellie!

The CyberFriends Web Ring Home Page
Shareware Sites

Tucows - The ultimate collection of winsock shareware!

C/Net's Shareware.com - The Best place to find shareware!

Jumbo.com - Over 89,000 shareware and freeware programs!
IRC and Chatting

Undernet's #Wisconsin Home Page

Dalnet's Who's Who on #Slu
Local Weather
Just type in your Zip Code and hit "enter"!

Search Engines
Type in some key words!



You are visitor number
since June 7, 1996.
Last updated on August 20th, 1997.
Starting Lineup and the Starting Lineup logo are the registered trademarks of Hasbro, Inc. for its sports superstar collectibles. ©1997 Hasbro, Inc.
Hot Wheels is a registered trademark of Mattel, Inc.
Michael Jordan's Restaurant ©1997
The Chicago Bulls, Milwaukee Bucks, and all respective logos are the property of the National Basketball Association.
The Green Bay Packers and all respective logos are property of the National Football League.
Image of Brett Favre ©Bob Rosato/NFLP and picked from superbowl.com.
Image of Ray Allen picked from NBA.com.




This CyberFriendsWebRing site is owned by Chris Maccaux.

Click for the
[ Previous] [ Random] [ Next Site]
[ Skip Next] [ Next 5]

Click here for info on how to join CyberFriends WebRing.


CyberFriends graphics courtesy of Khan Layout and Design